SE Case Study
Learn how Sanborn Head & Associates, Inc. utilized SE to improve network connections for their multi-location technical consulting firm.
Can technology give your business a competitive advantage?
Is IT a daily firefight?
How can you leverage technology
to build your business?
Get Ahead of IT
Maximize your IT investment with Systems Engineering and Get Ahead of IT. SE takes a strategic approach to ensure your technology platforms work together to achieve your business objectives. By taking a strategic approach to IT support, SE helps you move your business to the next level.  Our outsourced IT, IT consulting and IT security services offer a cost effective, high quality managed IT experience.
Learn More
>>
Featured White Paper
Data Governance and Data Protection
A Business Continuity White Paper There are frequent articles in the news about data breaches, ransomware and identity theft which is causing many organizations to relook at their incident response...
Read White Paper
>>
SE Services
According the SANS Institute, 95% of all attacks on enterprise networks are the result of successful spear phishing.  
To reduce risk to your organization, SE Security Awareness Training educates your workforce on the latest social engineering, spear phishing and ransomware methods.  With training, your organization will be better prepared to avoid breaches and prevent malware infection
Latest


News
Systems Engineering Blog
Visit the Systems Engineering IT Blog for the latest IT news and events.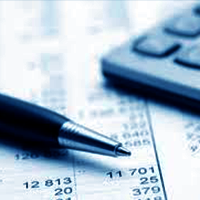 Now that fall has arrived, many are thinking about their annual budgeting process. This means IT managers need to consider what purchases, projects, and services will be on next year's punch list. Each project will come with its own set of possible solutions for budgeters to consider; cloud vs. on premise, outsource vs. insource, HP vs. Dell, etc... As you consider your 2016 projects, take a minute and make sure you have your IT basics covered, and stay aware of upcoming end of life support changes for common applications.
Upcoming


Events
SE Lunch & Learn
At our next event, we will review cybersecurity as a whole, how threat intelligence has evolved, and how to manage the ever-evolving layers of security, including Mobile Device Management.
Our Partners